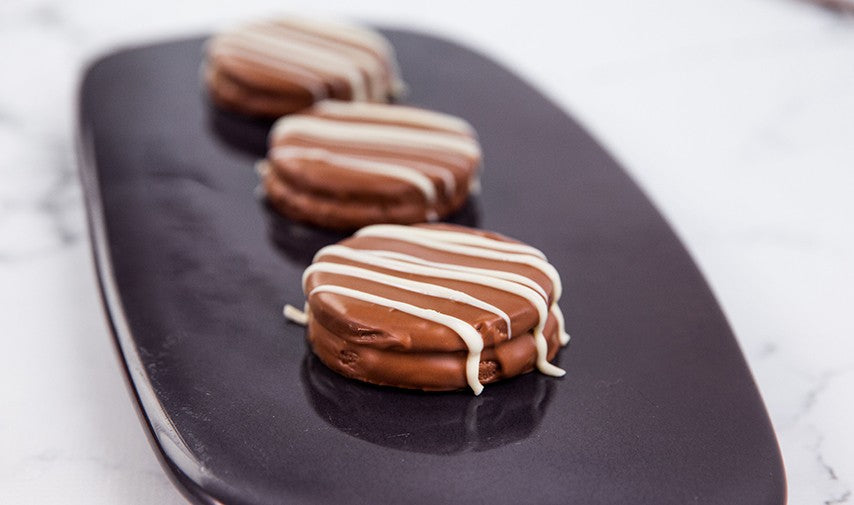 INGREDIENTS
80g butter

60g caster sugar

1 egg

1 tsp vanilla essence

160g plain flour

Pinch of salt

2 tbsp cocoa powder

225g milk chocolate, melted

200g white chocolate, melted
METHOD
To make the dough, mix butter, sugar, egg and vanilla until light and fluffy. Sift the flour, pinch of salt and cocoa and combine until it comes together as a cookie dough. Mould with your hands into a disc, wrap in clingfilm and rest the dough in the fridge for 30 minutes – 1 hour.

Preheat the oven to 180°C.

Roll out the dough between two pieces of baking paper to 1-1.5cm thickness and use a 6cm cookie cutter to cut out 20 circles. Place them in the oven for 6-8 minutes until cooked. Allow to cool.

Once cooled, pipe the caramel spread in the center of one biscuit leaving a 2cm border. Then gently press another biscuit on top, and dip into the melted milk chocolate with two forks until well coated. Pipe a drizzle of the white chocolate over the top of them as decoration.

Set in a cool dry area for 20 minutes or until firm.