INTRODUCING
Bonne Maman Hazelnut Chocolate Spread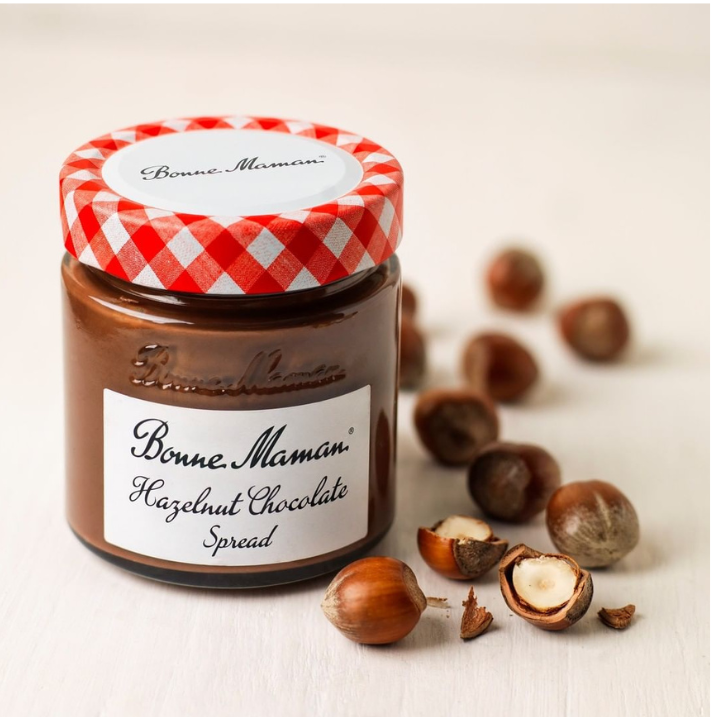 With one taste, you will fall in love with our new Hazelnut Chocolate Spread!
Irresistible Bonne Maman Hazelnut Chocolate Spread: naturally delicious, combining rich chocolate flavour with subtle hints of hazelnuts and a velvety-smooth texture, it's tipped to become a new family favourite. Made with top quality, all natural ingredients, Hazelnut Chocolate Spread is made with 20% of hazelnuts and no palm oil.
ABOUT BONNE MAMAN
The Bonne Maman Story
Built on a long tradition of exceptional 'savoir-faire,' our brand embodies the tenderness and generosity of our loving grandmothers. With every jar of our mouth-watering conserves, you'll experience the warmth of a grandmother's embrace and the taste of a time-honoured tradition.
OUR PRODUCTS
Savour the Magic of Bonne Maman
We believe that good food is more than just sustenance - it's a source of joy, comfort, and connection. From succulent strawberries to juicy apricots and beyond, our extensive range of products is sure to delight your taste buds and satisfy your sweet tooth.
RECIPES
Memorable Recipes Crafted with Love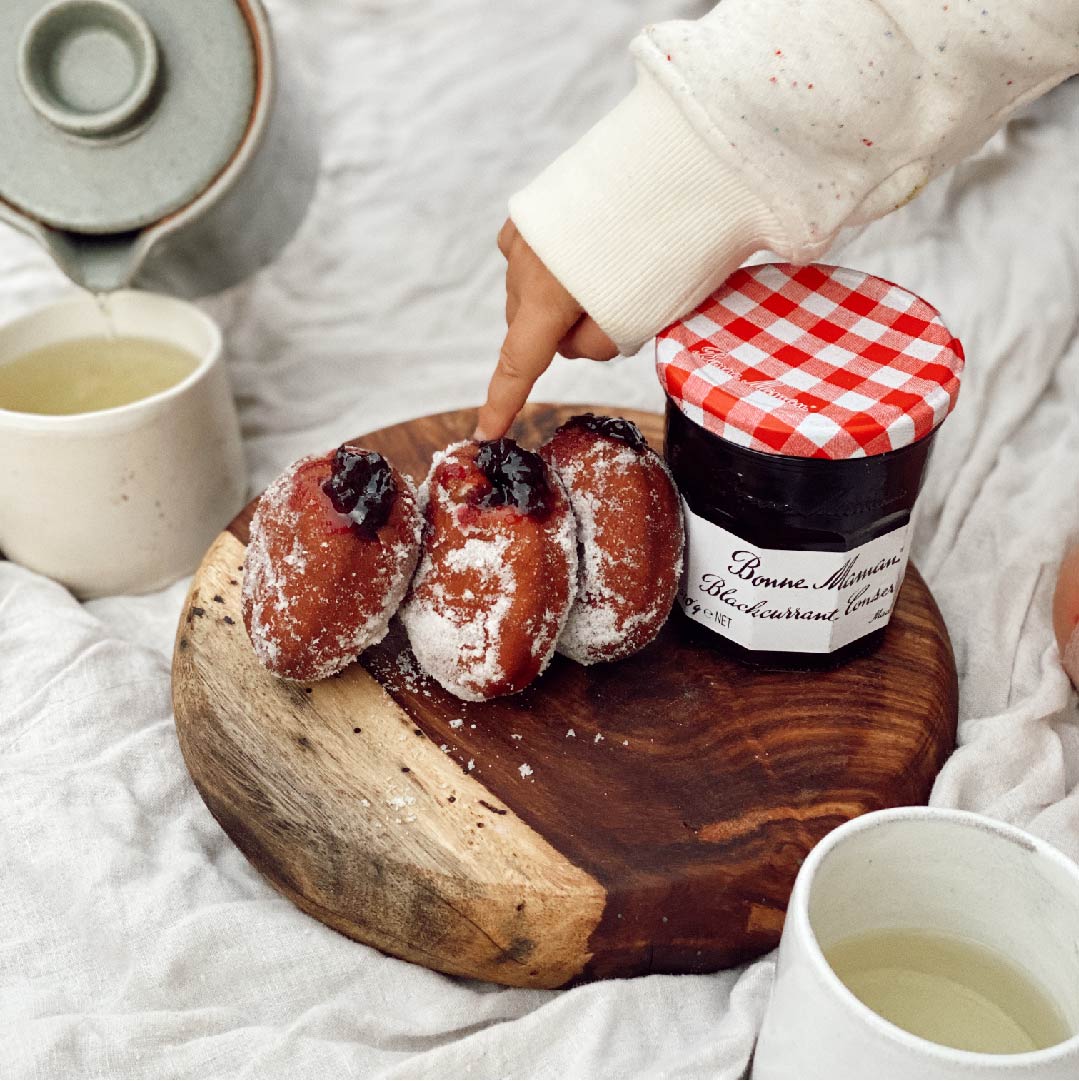 At Bonne Maman, we believe that the best memories are made around the table with loved ones. That's why we've curated a collection of delicious recipes that are made with love and our high-quality products.

From sweet treats to savory delights, our recipes are sure to inspire your culinary creativity and delight your taste buds. We invite you to explore our recipe collection on our Our Recipes page and experience the magic of Bonne Maman in your own kitchen.
View our Recipes
INSTA FEED
Follow Us on Instagram for a Sweet Escape
Take a visual journey with Bonne Maman on Instagram and immerse yourself in a world of sweetness and charm. From mouth-watering conserves to delightful treats and more, our feed is filled with inspiration for your next indulgent moment.

Follow us today and add a touch of sweetness to your feed!