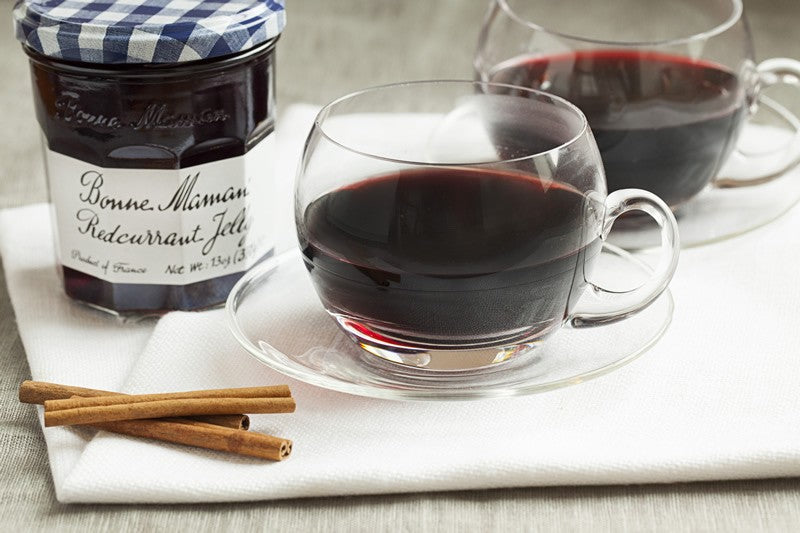 INGREDIENTS
2½ cups full-bodied red wine, such as Cabernet Sauvignon

1½ cups ruby port

1 cup cognac

2 x 1-inch-wide orange peel strips

8 cinnamon sticks, divided

8 whole cloves

4 whole black peppercorns

1 whole star anise
METHOD
In a large saucepan set over medium heat, combine the wine, port, cognac, Bonne Maman Redcurrant Jelly, orange peel, 2 of the cinnamon sticks, cloves, black peppercorns and star anise.

Bring to a simmer, then remove from the heat. Cover the saucepan and set aside for 2 hours.

Strain the mixture through a fine-mesh sieve set over a medium bowl. Discard the spices and return the mixture to the saucepan to warm over medium heat.

Once steam starts to come off the surface, turn off the heat and divide the mulled wine among 6 heat-safe mugs.

Add a cinnamon stick to each mug and serve immediately.