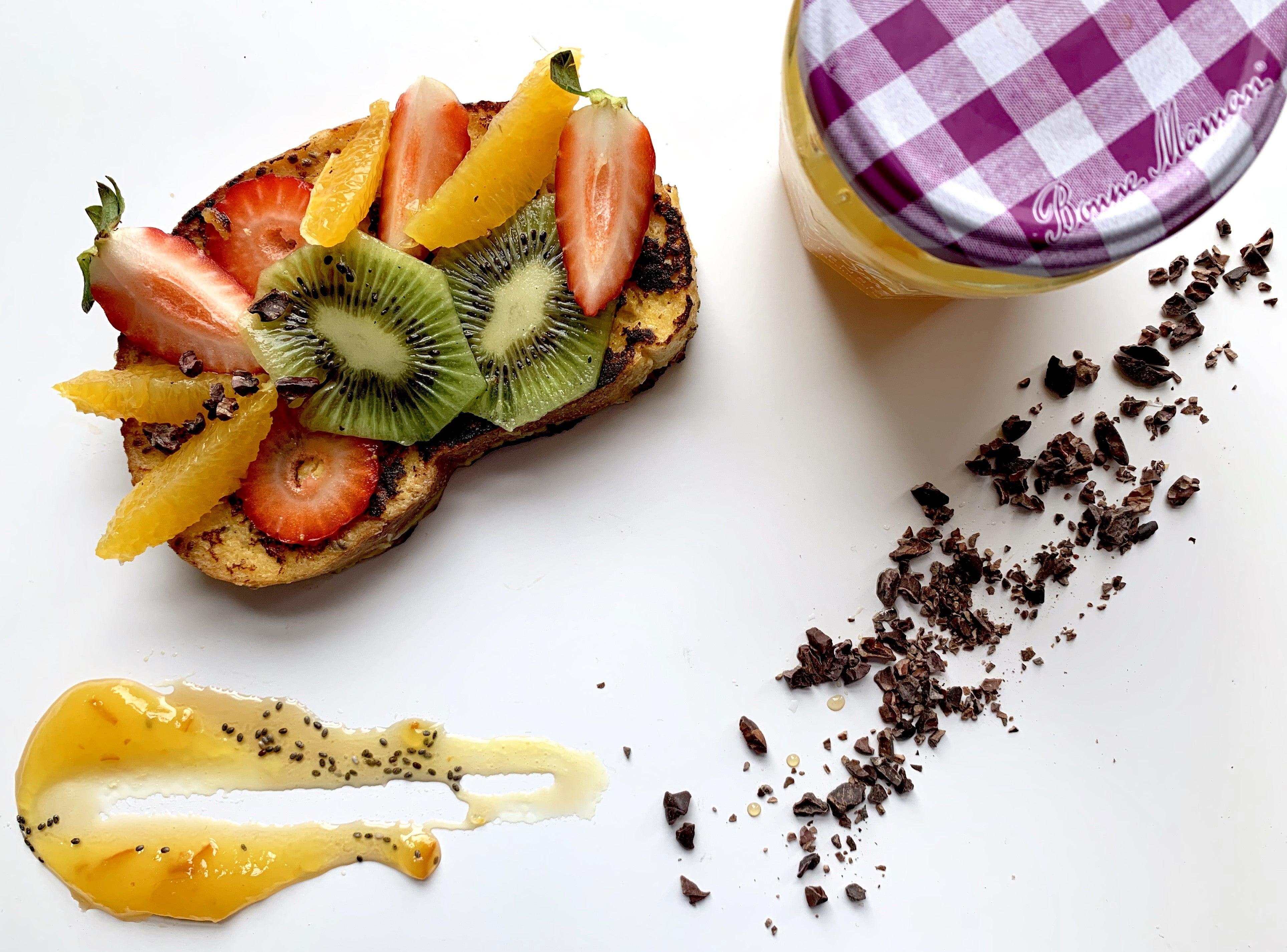 INGREDIENTS
2 eggs

1 tbsp. chia seeds

1 ½ tbsps Bonne Maman INTENSE Orange Fruit Spread

1 tbsp. coconut oil

2 pieces of toast (of your preference)

Seasonal fruits and cacao nibs for toppings.
Optional: maple syrup
METHOD
In a large bowl, mix eggs, chia seeds and orange spread until well mixed.

Dip bread (both sides), 1 at a time in egg mixture.

Melt coconut oil in a frying pan.

Cook for 2-3 minutes on each side or until golden brown.

Top toast with seasonal fruits and cacao nibs. Add orange spread for extra sweetness.