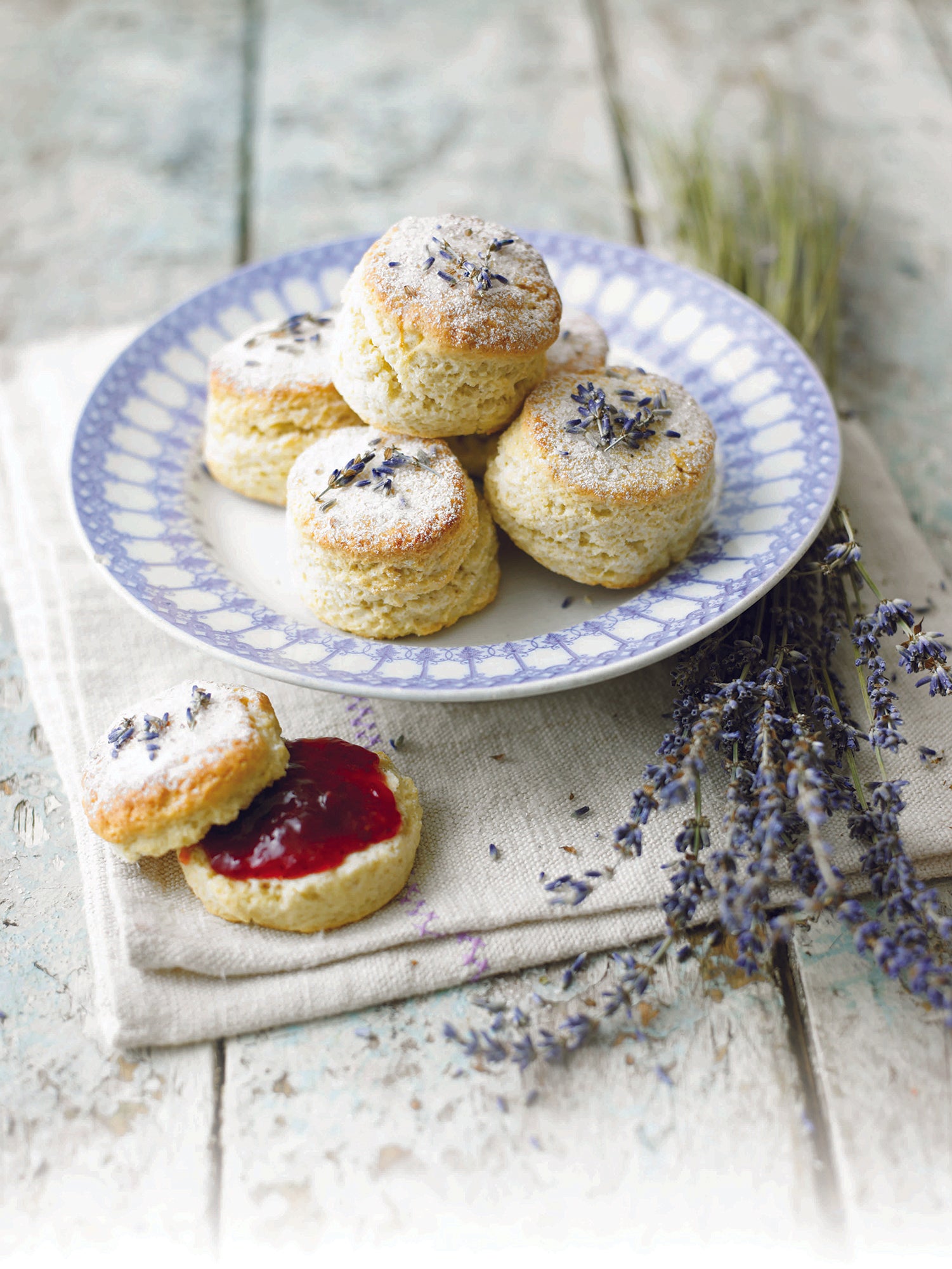 INGREDIENTS
225g self-raising flour, plus extra for dusting

1 tsp baking powder

50g unsalted butter, cut into small cubes, plus extra for greasing

75g lavender-flavoured sugar; see Tips below

150ml buttermilk, plus extra for brushing

Salt

Your choice of Bonne Maman Conserve, to serve 
METHOD
Preheat the oven to 220°C

Sift the flour and baking powder into a bowl and rub in the butter until the mixture resembles breadcrumbs.

Stir in the lavender sugar (sifted if preferred) and a pinch of salt and make a well in the centre of the flour mixture. Pour in the buttermilk and mix to combine, making a soft dough.

Briefly knead the dough on a floured surface, then lightly roll out to about 2cm thick. Cut scones with a 6cm pastry cutter and place on a greased baking sheet.

Brush the top of each scone with a little extra buttermilk and bake in the preheated oven for 12-15 minutes, until lightly browned on the top. Cool on a wire rack, dust lightly with flour.

Serve with your favourite choice of Bonne Maman Conserve.