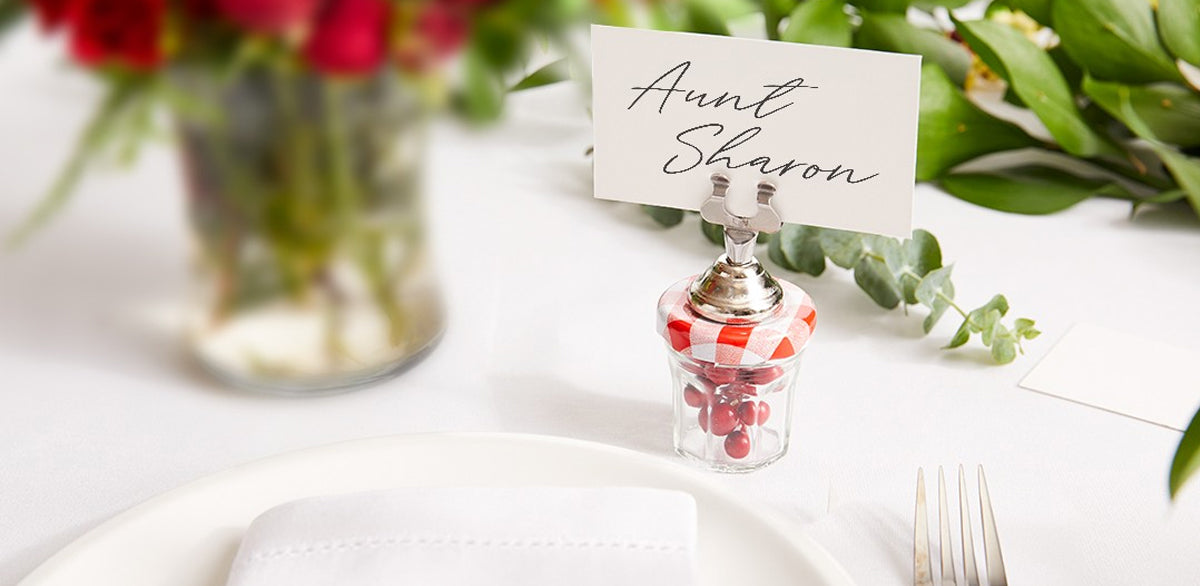 Supplies
Empty 30g Bonne Maman jars
Harp-style place card/table number holders
Tiny holiday decorations
Place cards
Strong adhesive or hot glue gun
Directions
Separate lids from mini jars and attach the card holders to the lid of the Bonne Maman jar using a strong adhesive or hot glue gun.
Insert small decorations into the jars. We used holly berries, but you could use mistletoe, very small ornaments, pine clippings – anything that would look cute encased in a jar.
Screw the lid with attached clip onto the jar, fill out a place card, and place it into the clip.