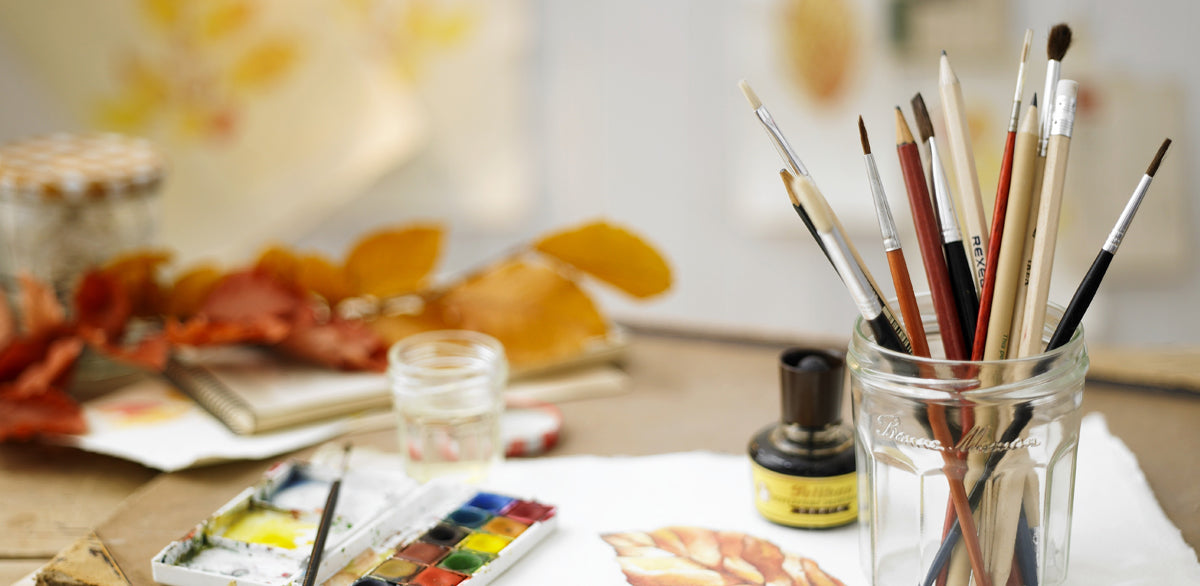 As we all hunker down at home and the days become more chilly, take time for some artistic inspiration. Break out the paints to try your hand at some peaceful sketching or watercolours. Perhaps involve the whole family and encourage the youngsters with aa art and craft design challenge based on the things they see at home or in the garden. Bonne Maman jars are super handy for storing and organising brushes, pencils, crayons and collage elements to bring the whole thing to life.
Colour 'lining' the jar interiors is also a lot of fun and allows you to design a whole colour scheme for the art area or to mix it up with an array of soft pastels.
Take a small pot of acrylic paint – easily found in hobby and craft shops – and pour in gently at a diagonal, (a little like pouring a glass of champagne), swirl slowly, slowly, slowly around the interior for an even, smooth colour block finish and then be a little patient as the jars dry.
Once completely dry add some personal finishing touches, perhaps raffia or twine for naturalist looks or pretty check ribbons, bows and name tags.
Of course if drawing or freestyle painting feels a step too far, join in with the adult colouring craze that shows no sign of abating. With many beautiful adult colouring design books now in the top ten book sales, many of us are having fun with this nostalgic new trend, creating something lovely and unique plus de-stressing in the process, even if we never learnt to draw!